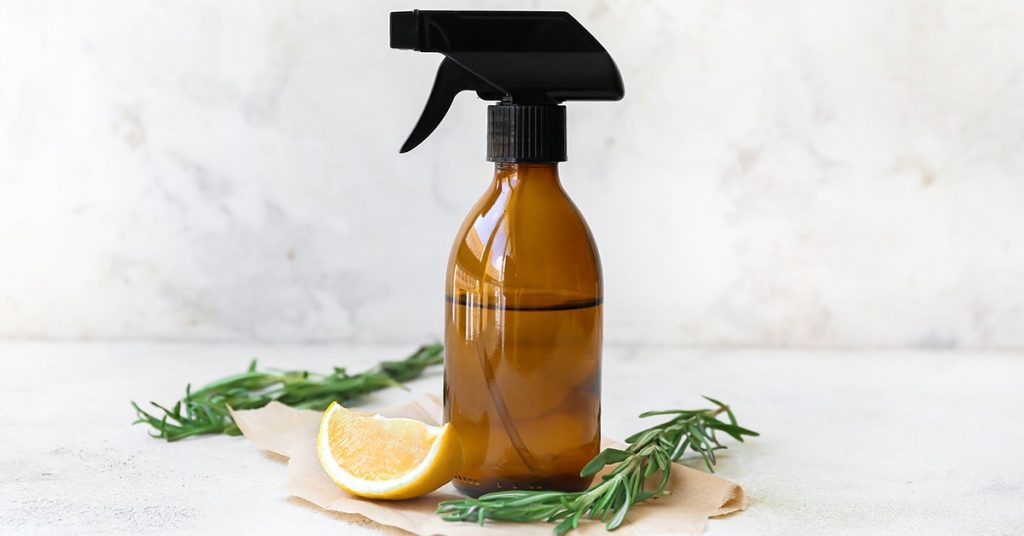 Clean floors and counters, sparkling kitchens and bathrooms — keeping these areas looking their best can be a lot of work. But it doesn't have to be — not if you're caring for them properly. So if you're putting in a lot of effort but not seeing the results you want, you might be making one of these all-too-common mistakes.
Using the wrong cleaner. An "all-natural" cleaner may sound safe and gentle, but it might actually be harming your surface. Acids like vinegar or citrus can damage some natural stone surfaces and eat away at your grout. Instead of giving you a lot of shine, using acidic cleaners over time can leave surfaces dull and lifeless no matter how hard you scrub. To ensure your stone is clean and well cared for, use MARBLELIFE's line of stone and tile care products.
Standing on counters. Sometimes it seems like the easiest way to reach that top shelf is to step on the counter. You think, "I'll just be up there for a minute," but excessive weight can crack the surface — there's no 5-second rule with this one. Your beefy-looking marble counters may be much thinner than you think, as some are fabricated with a "laminated edge" that makes the counter look much thicker than the actual slab, giving you a false sense of security and stability.
Scouring and scrubbing. Cleaners with abrasive particles or scouring pads with a rough surface don't improve cleanliness, but they can scratch and dull both natural and synthetic surfaces by leaving tiny micro-abrasions behind. From vinyl and quartz to marble and travertine, harsh scrubbing gives you the opposite of the brilliant sheen you're looking for.
Shortcutting on protection. No hard surface is impervious to all types of damage. Natural surfaces are porous and need regular sealing to keep dirt and grime from penetrating deep into the stone. Unsealed stone means routine kitchen spills that are left to linger could leave a deep and lasting stain behind. And synthetic surfaces can be vulnerable to scorching from hot pots or appliances and result in ugly marks that can't be cleaned away.
MARBLELIFE to the Rescue
If you've experienced any of these surface care pitfalls, don't worry! We've seen it all, and your local MARBLELIFE® pro can help you undo the damage.
Cracks and chips in your hard surfaces don't have to result in a costly replacement. MARBLELIFE® has the technology and expertise to repair and remediate most types of damage on natural stone, tile and synthetic surfaces like Corian. MARBLELIFE® professional polishing services can bring dull surfaces back to life, leaving a high-gloss, semi-gloss or matte look. And we'll show you how to care for your surface so your new look lasts a long time.
We'll seal your natural stone to help prevent further damage — something that needs to be done regularly (your surface care specialist can recommend an appropriate sealing schedule for your particular surface and typical use).
In fact, during your complimentary on-site consultation, a MARBLELIFE® pro can review all the hard surfaces in your home or commercial property and recommend treatments for any damage and preventative maintenance routines. Remedies could include sealing and polishing as well as specific cleaners for each surface from our line of scientifically developed proprietary products.
With the right MARBLELIFE® service and products, you can leave all that elbow grease behind and avoid damaging your surfaces with inappropriate cleaning products. Welcome guests to your home or business with the clean and shine you can only get from MARBLELIFE®.